Conditions and what they mean
Brand New
New in original packaging that are never been used.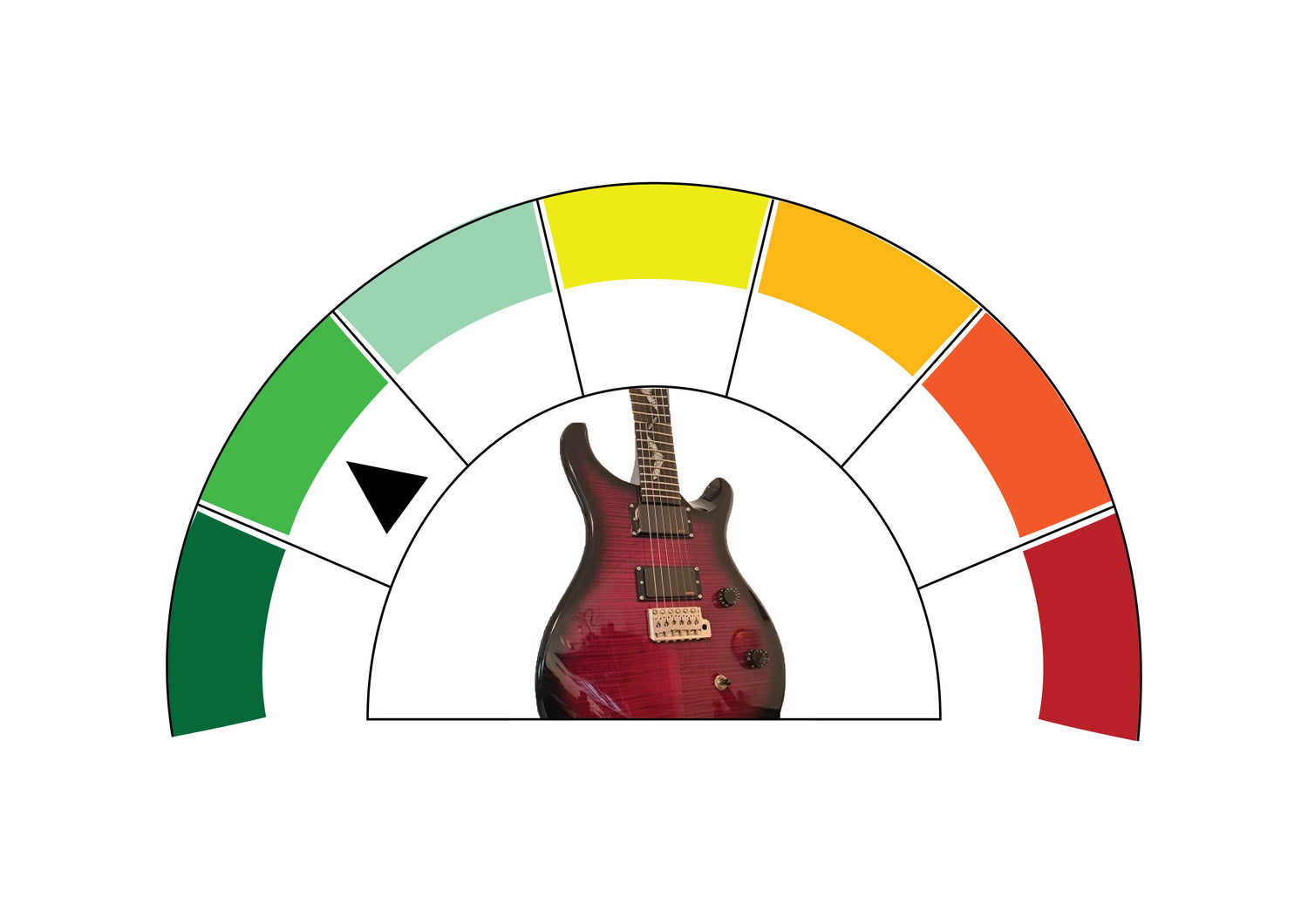 Like New/Open Box
Items that were opened and returned or were used as demo units in a shop.
Excellent
Items that are like new in all aspects but has been played for a short period of time, although there are no signs of usage.
Very good
When an item has been used, but only has minor cosmetic defects like minor surface level scratches.
Good
Describes items with more cosmetic imperfections than very good, but are still in great condition overall. There may be some scratches, very minor finish dings or buckle rash, but nothing that affects the overall look, playability or function of the gear.
Button label
Fair
condition includes items that are in fine working order, but have significant cosmetic imperfections. A pedal with scratches and dents on its chassis, guitar with some dents on the sides with scratches.Items with dents, cracks or corrosion qualify as fair as long as they are still playable and fully functional, and still looks good.
Poor
Pour condition usually describes an item with major problems that might affect the playability of the instrument, we will always have a clear description of the problem with documenting pictures.